Business Bookkeeping Help by Accountants in Coral Springs has accountants, tax experts, and QuickBooks ProAdvisors providing monthly business bookkeeping help services and accounting services as well as  tax preparation, payroll processing, QuickBooks setup and training, bookkeeping help tips, new business startup advice and incorporation.
Business Bookkeeping Help Services in Coral Springs is a bookkeeping and accounting firm in Coral Springs, FL. dedicated to helping small businesses with monthly bookkeeping services using QuickBooks accounting software. We customize your books and statements to help educate you so you can reduce your taxes.
Our Coral Springs bookkeepers and accountants provide monthly bookkeeping services by recording and classifying transactions and managing and maintaining your accounting records and books. Our bookkeepers input all the bank deposits and checks, assign the tax account category, reconcile your bank account and provide you timely and accurate financial statements.
Business Bookkeeping Help Services
Monthly Accounting and Bookkeeping Services
QuickBooks accounting
QuickBooks setup
QuickBooks training
Monthly or Quarterly Statement Analysis and Review
Payroll tax return services
Bookkeeping Help and Advice
Corporate and Personal Tax Preparation Services
Business Startup Advice
Tax Preparation for Small Businesses and Corporations
Tax planning and tax strategies
Tax Deduction Checklist to save money
Free Tax Advice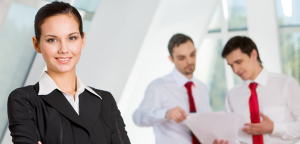 Talk Directly to a Coral Springs Accounting and Bookkeeping Expert !                                              
Our accountants and bookkeepers have 30 years experience and our services are proven, cost effective, and reliable.  Get top quality bookkeeping services you deserve.
Call Now for a Free Phone Consultation – You got Questions and we got the Answers.
Business Bookkeeping Help, a Coral Springs, FL bookkeeping, tax, and accounting firm, provides a full range of bookkeeping, accounting, tax, and QuickBooks services for small business located throughout Coral Springs, FL and in Pompano Beach, Deerfield, Tamarac, Margate, Coconut Creek, Parkland, Boca Raton and Plantation. Our Coral Springs bookkeeping accountants team serves clients in Broward County, FL, Dade County, Palm Beach County and throughout South Florida.