Our bookkeeping and accounting firm in Coral Springs has bookkeepers, QuickBooks Pro Advisors, accountants and income tax professionals to provide the bookkeeping help services, and accounting and tax services for your small business.
Bookkeeping Help Services
Business Bookkeeping Help offers a full range of professional bookkeeping help services and advisory services including:
Business bookkeeping by Accountants
Accounting services
Bookkeeping Help Support
QuickBooks Installation
QuickBooks Setup
QuickBooks Training
QuickBooks Support
Bookkeeping Help Benefits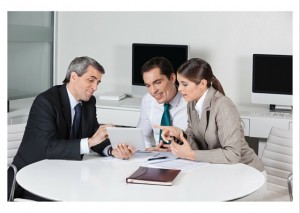 Our bookkeeping experts and professionals are committed to providing your business with timely and accurate financial records and statements every month with our bookkeepers and accountants helping your business:
Save on taxes
Increase profits
Manage your cash flow
Seek new business opportunities
Review spending and maintain budgets
Analyze your financial position timely
Our monthly bookkeeping services include:
Bank Reconciliation
Fixed Asset listing
Accounts Receivable
Accounts Payable
Input checks
Input deposits
Input credit card charges
Financial statements
Statements comparisons
On a monthly basis, our accountants prepare your business financial statements and review for accuracy and tax reduction strategies. Our team will guide you through the tax maze and help you understand how to better manage your finances.
You not only want to be tax compliant but be proactive in maximizing your cash flow and reducing your income taxes with various accounting methods. Our accountants in the Coral Springs office know how to utilize the financial information to your advantage. Our in depth knowledge and experience allow us to to give you expert advice on numerous topics. If your goal is to be successful and grow your company, then our bookkeeping help services and accounting firm would like to be your partner.
Call a Coral Springs accountant for a free review bookkeeping review, tax return evaluation, and let our firm provide your business with exceptional service, a reasonable fixed fee, and a dedicated accountant to resolve all your bookkeeping and accounting needs.