Our team of accountants and tax experts provide tax preparation services, monthly accounting and bookkeeping services, tax planning strategies, and consulting services. Join our team of professional accountants who have 26 years of providing tax preparation services and helping clients discover the tax loopholes you deserve. Our secret weapon is based upon our exceptional knowledge and experience in tax planning and tax preparation.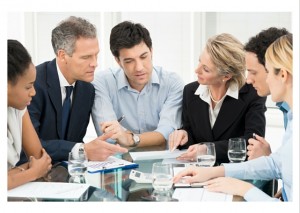 Our clients receive:
Tax returns prepared in less than 24 hours
Fast reliable service
Fixed reasonable fees
Checklist of deductions to save taxes
Exceptional support
Free tax advice and free questions throughout the year
We SHOW you TAX DEDUCTIONS which save you MONEY!
Talk Directly to an ACCOUNTANT for FREE and ask for some Free Tax Advice!
Business Bookkeeping Help by Accountants in Coral Springs, FL offers tax preparation services to small businesses and individuals. With our Ask A Tax Expert Program, you receive free tax advice and a tax review at your free consultation and throughout the year.
Tax Preparation Services – Types of Entities and Tax Returns
Personal Tax Returns – Form 1040
Corporation Tax Returns – Form 1120S and Form 1120
Self Employed Taxes – Schedule C
Limited Liability and Partnership Taxes – Form 1065
Sales and Use Taxes
Payroll Tax Returns – Form 941 and W-2 Forms
Non profit returns – Form 990
Tax Preparation – Accountants Review of your Tax Return
Review every return for reasonableness, accuracy, and completeness
Review all potential deductions and credits that you deserve
Electronically file your tax return with direct deposit to receive your refund quick
Keep you aware of new tax regulations and tax codes
Recommend tax saving strategies to reduce your tax liability
Tax Preparation – FREE
We will review for free a self prepared tax return and show you any possible missed and overlooked deductions. Our goal is to help you save every dollar possible. Don't let the IRS take your hard earned money. Let the accountant show you how to show you every potential deduction and credit.
We are dedicated to every client and will be responsive and proactive all year in helping YOU SAVE MONEY. Call our team of tax experts for free with any tax questions at 954-933-8407.